German LS-DYNA Forum 2020
5 - 6 October 2021, Ulm, Germany
Important information: Forum postponed to 2021
Due to the situation caused by the coronavirus we have decided to postpone the forum for one year. The event will take place in Ulm, Germany, from October 5-6, 2021 as European Conference. On 4 and 7 October we will always organize accompanying seminars.
We are currently working on a solution to hold a smaller event this fall. We will keep you up to date and hope for your understanding.
Invitation
We would like to cordially invite you to the 16th German LS-DYNA Forum from 7 – 9 October in Ulm, Germany. You can expect numerous top-class presentations from industry and academia, renowned keynote speakers and interesting workshops.
The LS-DYNA Forum is the ideal platform to share own experiences and insights around LS-DYNA, LS-OPT and the corresponding CAE process chains with other users. It's best to register right away. We look forward to your participation.
Important dates
Presentation submission: 29th May 2020
Author notification: 3rd July 2020
Two-page abstract: 7th September 2020
Conference date: 7-9 October 2020

The Forum

Numerous presentations at the 16th German LS-DYNA Forum 2020 are the perfect opportunity to exchange knowledge with other users and discuss new solutions.
Also contributions from developers from LSTC and DYNAmore will be an important part of the event. The employees of DYNAmore GmbH will be available to answer your questions and provide tips and tricks on the LS-DYNA product range. And also the popular workshops on many different topics will be offered again. The accompanying software and hardware exhibition informs in detail about current developments around LS-DYNA rounds off the program of the conference.
We are glad to offer conference-accompanying seminars, which are held by experienced lecturers and can be booked separately. Conference attendees receive a 10% discount on training prices. Please find the topics in our seminar calendar.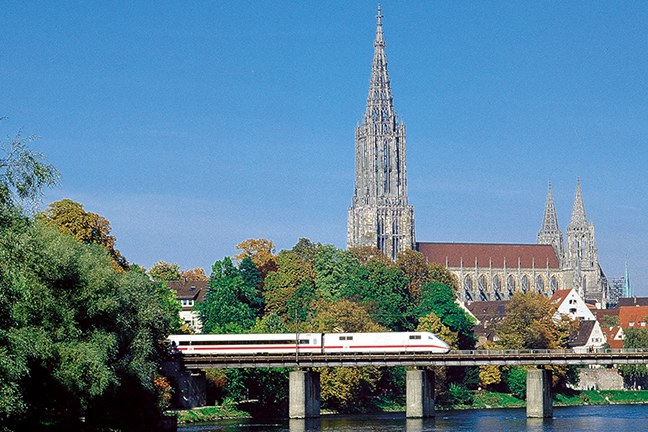 The conference language German and English. Keynote presentations will be simultaneously translated into English language.
We hope to have aroused your interest and look forward to welcoming you in Ulm.
Sincerely yours
DYNAmore GmbH